Our Preschool 3's program offers both full day and half day options. Both of our programs provide students with an introduction to school in a loving, supportive classroom environment. For many of our young three year old's, this may be their very first school experience. Some children may enter the classroom eagerly, while others may be hesitant or shy. It is our goal at St.Timothy's Christian Preschool to meet the unique needs of each child, and to gently guide them through their preschool experience. We honor each child's differences, gifts and abilities.
CURRICULUM
Our developmentally appropriate program gives our 3's an opportunity to grow, learn and socialize through hands-on art, music, mathematics, phonics, faith and dramatic play. Our 3's participate in structured circle and small group activities, as well as child-directed games, toys and play time. Our three year- olds learn to interact well with others, share with friends, show kindness and to walk with Jesus.
Full Day Classroom Aide
Mrs. Katie is excited to be a part of the staff here at St. Timothy's Christian Preschool. She attended Chico State where she earned her degree in Liberal Studies and then continued at Chico to receive her teaching credential. Mrs. Katie has always had a passion for teaching. Both of her parents were in education and she fell in love with being in the classroom at an early age. Mrs. Katie has taught 5th grade, was a reading teacher for 4th-6th graders, and has over 10 years of experience teaching in the preschool setting. When she's not in the classroom, her three children keep her busy with all their extra-curricular activities. She also loves planning camping trips, beach days, and time in the mountains.
Mrs. Katie's favorite Bible verse is Joshua 1:9
"Be strong and courageous, for the Lord your God will be with you wherever you go."
Meet the 3's Full Day Assist. Teacher
Miss Courtney is excited to be a new addition to St. Timothy's staff! She has a growing family and loves to read and spend time with family and friends! She grew up in the Lutheran Church and taught at a Lutheran preschool in Livermore for 6 years. Miss Courtney has always had an excitement for and devotion to teaching!
Miss Courtney's favorite Bible verse is Romans 12:6-7
"We have different gifts, according to the grace given to each of us. If your gift is prophesying, then prophesy in accordance with your faith; if it is serving, then serve; if it is teaching, then teach."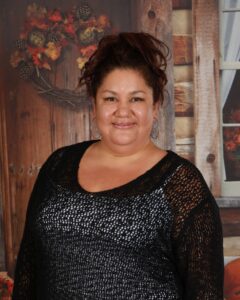 Meet the 3's Half Day Teacher
Ms. V is excited to join the staff at St. Timothy's! She attended SJ City College where she studied Early Childhood Education and has been educating young minds for the past 20 years. She is blessed with a blended family of 4. She has 2 daughters, one granddaughter and 2 step-sons. In her spare time, she loves being outdoors – fishing, camping, hiking or just relaxing on the beach!
Ms. V's favorite Bible verse is Exodus 15:2.
"The Lord is my strength and my song; He has given me victory. This is my God, and I will praise Him – my Father's God, and I will exalt him! Be strong and courageous, for the Lord your God will be with you wherever you go."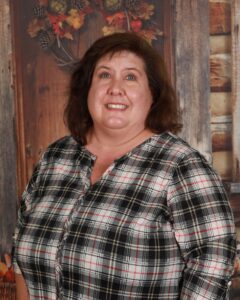 This is Ms. Susan's first year teaching at St. Timothy's. She has taught children ranging from 3's to Kindergarten for the past 28 years! Ms. Susan received her BA in Early Childhood Education from Bethany College. She has been married to her husband, Jim for 7 years. They both love to travel and their favorite place to visit is Disneyland! Ms. Susan is really excited about this upcoming school year!
Her favorite Bible verse is Proverbs 3:5-6.
"Trust in the Lord with all your heart and lean not on your own understanding; in all your ways submit to Him, and He will make your paths straight."