See all the details below about all our exciting new classes below!
MUSIC OUTDOOR ART SPANISH CHAPEL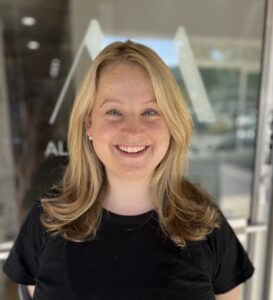 Gabriela Crolla was born and raised in the San Jose Bay Area and is an active musical theater and opera performer. She graduated from California Polytechnic State University in 2017 with a bachelors in music and then went on to obtain her masters degree in vocal performance from San Jose State University in 2021. She is a Founding Faculty member at the Almaden Academy of Music where she serves on the voice and piano faculty. She is passionate about nurturing every child's love of music through exploring, learning, and having tons of fun. As a vocalist and educator, she loves to support her students' development of their own musical knowledge and technique.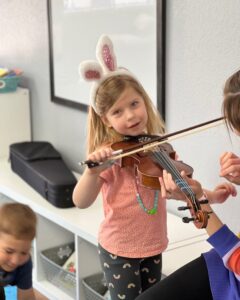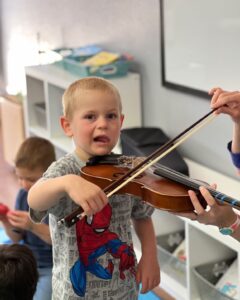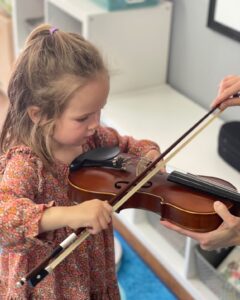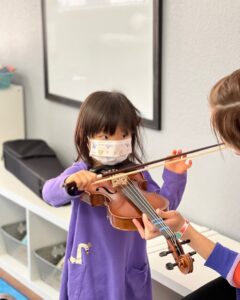 Our Outdoor Art Class allows students to develop and focus on their love to create, explore and imagine through different materials, tools and colors. Creating art expands a child's ability to interact with the world around them, and provides a new set of skills for self-expression and communication. Not only does art help to develop the right side of the brain, it also cultivates important skills that benefit a child's development.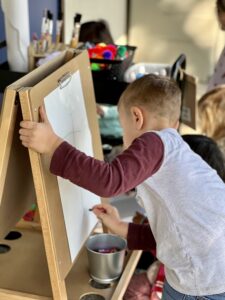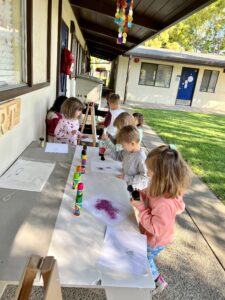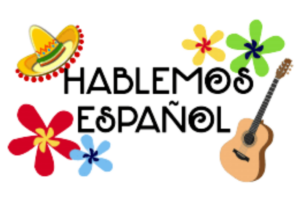 We are excited to be partnering with "Let's Play in Spanish"
"Let's Play in Spanish", is an award-winning language immersion program, created by Susy Dorn, where children learn Spanish in a fun and exciting way. We believe in music and laughter as the most effective ways for children to learn and grow, especially when learning another language. All classes are designed to provide children with plenty of music, movement and fun! Our approach to teaching Spanish mimics native language acquisition – children have fun interacting with other children while creating arts and crafts, working on learning centers, enjoying our puppet shows, and singing along with their teachers in class!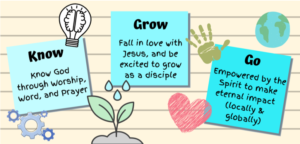 "Train up a child in the way he should go, and when he is old he will not depart from it" (Proverbs 22:6)
St. Timothy's Preschool students participate in Chapel every Wednesday morning in our sanctuary. Our chapels are filled with age-appreciated bible stories from both the new and old testament, fun interactive songs and creative ways for the children to memorize scriptures.