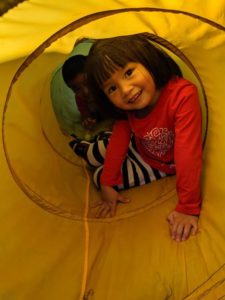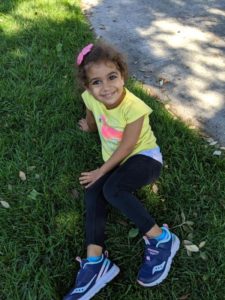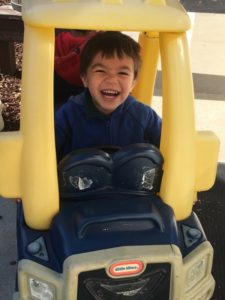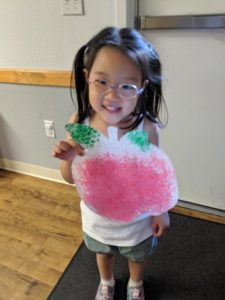 Early education sets the foundation for lifelong learning. During the preschool years, your child will grow in astounding ways, building those critical foundations, developing an identity in Christ, and maturing socially, emotionally, and physically. St. Timothy's Christian Preschool partners with families during this important developmental period, providing a safe, nurturing environment and reinforcing the Christian values first taught at home.
We are pleased to offer classes for two, three, and four-year-olds including Jr. Kindergarten class. Each class offers a developmentally appropriate curriculum, compassionate teachers, and exciting, hands-on learning opportunities. Multiple schedule options are available to meet the needs of each family. Choose a two-day, three-day, or five-day schedule, as well as half-day or full-day classes. We also offer before school care and after school care in our preschool Enrichment/Plus program.
We are located in the San Francisco Bay Area in South San Jose near the intersection of Highway 85 and Camden Ave. We have a big, beautiful campus and would love to show you around!
fill out the INQUIRY FORM to have one of our Admission Staff contact you.
Click on a link for more information about the different programs available.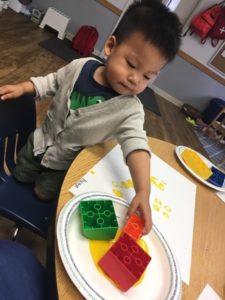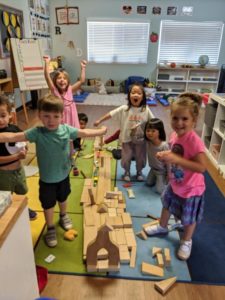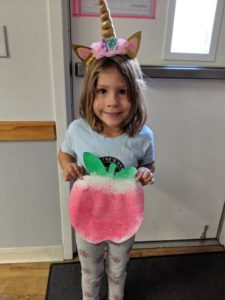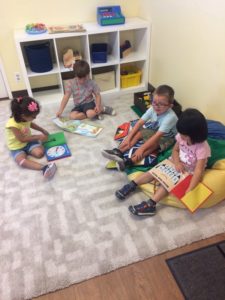 Jeanette Adams
Mrs. Adams has been in Early Childhood Education for 20+ years. Mrs. Adams has her Associates Degree in Early Childhood Education and is Director Qualified. Mrs. Adams has taught all levels of development from birth thru Junior Kindergarten and has a passion and love for Early Childhood Development. Mrs. Adams also has been developing curriculum for various local preschools for the past five years. Mrs. Adams also loves to mentor teachers and support parents in the challenges of educating and raising children. Mrs. Adams' favorite Bible verse is Jeremiah 29:11.
"For I know the plans I have for you…plans to prosper you and not to harm you, plans to give you hope and a future."
Preschool Admin.
Mrs. Stamos has been a member of St. Timothy's church family for over 15 years! She loves children and has a B.A. degree in Psychology as well as 9 units in Early Childhood Education. She has been married for 25 years and has two daughter, ages 17 and 20. She loves supporting the staff and families here at St. Tim's. When not at St. Tim's, she works as a fashion stylist and loves to hike, read, and bake! One of Mrs. Stamos' favorite bible verses is
"Start children off on the way they should go, and even when they are old they will not turn from it"
Teacher Pre-K M-F
Cindy Rivera
Mrs. Rivera is the Pre-K Teacher. She has been teaching since 2014 and became a part of the St. Timothy's staff as a preschool teacher's aide in 2015. Mrs. Rivera started teaching with the YMCA-East Valley where she taught early learning readiness programs for children and their families. Mrs. Rivera's teaching philosophy is dedicated to treating children with respect, learning about their individuality, and creating rich experiences for every child. This helps her guide them to discover, learn and grow through their own, personal interest. Teaching and developing relationships with children and their families has always been a passion for Mrs. Rivera and she feels blessed to be able to share that with the amazing families at St. Timothy's Christian Preschool! Mrs. Rivera's favorite verse is Psalm 139:9-10
"If I dwell by the farthest oceans, even there your hand will guide me and your strength will support me."
Teacher Pre-K MWF
Debra Mandanici
Known by her students as Mrs. M, Mrs. Mandanici has been teaching here at St. Timothy's for 15 years. She holds a Child Development Associate Teacher Permit from the California Commission on Teacher Credentialing. Mrs. M also holds an Associate Degree in Accounting and has been teaching Sunday School for 20+ years! Mrs. M loves to learn and instilling a love of learning in her students! Her daughter, Tara, attended St. Timothy's Preschool over 20 years ago and recently spent 3 years teaching on our staff here as well! Mrs. M enjoys reading, gardening, bargain shopping, watching HGTV, traveling and spoiling her Shih Tzu, Bojangles in her down time.
Mrs. M's favorite Bible verse is Philippians 4:13
"I can do all things through Christ who gives
Teacher 3's
Mrs. Song is the Preschool 3's Teacher, and is excited to be a part of St. Timothy's Christian Preschool. Mrs. Song has been in Early Childhood Education for 6+ years, and has a BA degree in Child and Adolescents Development from San Jose State University. Outside of teaching, Mrs. Song enjoys traveling, listening to music and spending time with her husband and daughter Erika. Mrs. Song is also fluent in Korean and is able to help our students who speak English as their 2nd language. Mrs. Song's favorite Bible verse is Philippians 2:13.
"For God is working in you, giving you the desire and the power to do what pleases him"
Teacher 2's
Ms. Ashley is the Preschool 2's Teacher and she has been a part of the staff at St. Timothy's since 2017. Ms. Ashley has her associate degree in Early Childhood Education and loves being able to spend her days working in a Christian environment. Outside of work Ms. Ashley is busy with ministry commitments at her church as well as learning American Sign Language! Ms. Ashley enjoys teaching children who are dual language learners or who may have speech delays because it allows her to teach them different signs to communicate. Ms. Ashley loves working with the Tiny but Mighty Two's because they keep her on her toes! Ms. Ashley's favorite chapter in the Bible is Psalm 139.
Teacher's Aide Pre-K
Mrs. Justine is the Pre-K Teacher's Aide and has been a part of St. Timothy's Christian Preschool since 2017. Mrs. Justine was born and raised in Seoul, Korea and came to the United States after she graduated from High School. Mrs. Justine studied at West Valley College and has her Associates Degree in Early Childhood Education. Mrs. Justine has been in early childhood education field for over 8 years and loves being able to support the early stages of development. Mrs. Justine has been married for 20 years and has a 14-year-old daughter. Mrs. Justine's favorite Bible chapter is Psalms 40.
Teacher's Aide 3's
Mrs. Baker is the 3's Teacher's Aide at St. Timothy's Christian Preschool.
Mrs. Baker started her career in child care in 2003 and holds 33 units in Child Development. She previously ran her own licensed daycare for 12 years! Mrs. Baker loves to guide, nurture and inspire children. She especially loves teaching little ones reading and science! In her spare time, she enjoys crafting, listening to music, doing jigsaw puzzles and spoiling her grand daughter! Her favorite bible verse is Deuteronomy 6:5
"Love the Lord your God with all your heart, with all your soul and with all your strength."
Teacher's Aide 2's
Mrs. Isabel is the 2's Teacher's Aide at St. Timothy's Christian Preschool. Mrs. Isabel is currently attending West Valley College and working on her AA in Child Development. Mrs. Isabel is learning American Sign Language and is fluent in Spanish. Mrs. Isabel loves working with children and teaching them all about Jesus!
Enrichment Teacher
Rashell Percy
Ms. Percy is the Enrichment Teacher at St. Timothy's Christian Preschool. She has been a part of the staff here since 2015 and also calls St. Timothy's Lutheran Church home. Ms. Percy graduated from West Valley College in 2012 with an A.S in Early Childhood Education and a certificate of Achievement with a specialization in Communication and Arts. Ms. Percy is currently working towards receiving her B.A. Degree in Elementary Teaching at San Jose State University and plans on working towards her Masters and Credential in Education. When Ms. Percy is not teaching she enjoys spending time with her family and scrap booking. Ms. Percy's favorite Bible verse is John 3:16.
"For God so loved the world, he gave his only Son, that whoever believes in him shall not perish but have eternal life."
Since 1979, our students have thrived in a nurturing and Christ-centered learning environment. We believe the best preschool program is designed to support the whole child in accordance with the concept that children are developing in several areas simultaneously and that each of these areas of development is equally important to the child.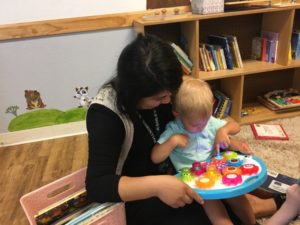 What our parents say about us:
My daughter is in this wonderful preschool and we couldn't be happier with the loving, hands on and learning environment of this school! -Jennifer
Both of my children attend preschool at St. Timothy's Christian Preschool. We could not be happier with the quality of education they receive (even at a young age), balanced with Christ centered learning, and love for each child expressed by their teachers. We like the small class sizes and attentiveness of the entire staff to our individual child's education! I would highly recommend this school (and church) for anyone looking for a new school for their children! -Josh
My son started at St Timothy's last fall in the Preschool 2s class. It has been absolutely wonderful and I can't wait for him to continue here for the next few years. The teachers are caring and engaged, the kids are exposed to so many creative and educational activities – a great balance between play and curriculum, the school environment is warm and friendly and the classrooms are a perfect learning environment. It's a true preschool. We have been so, so happy with our decision to enroll our son here.-Janel
Excellent environment to teach faith-based curriculum and develop a child's sense of self, play, and nurturing creative thinkers. Check it out, you'll be glad you did! -Akeem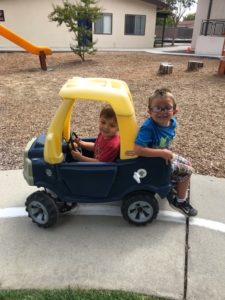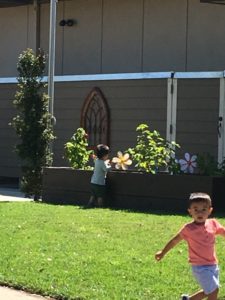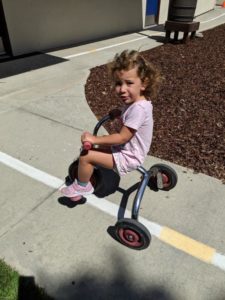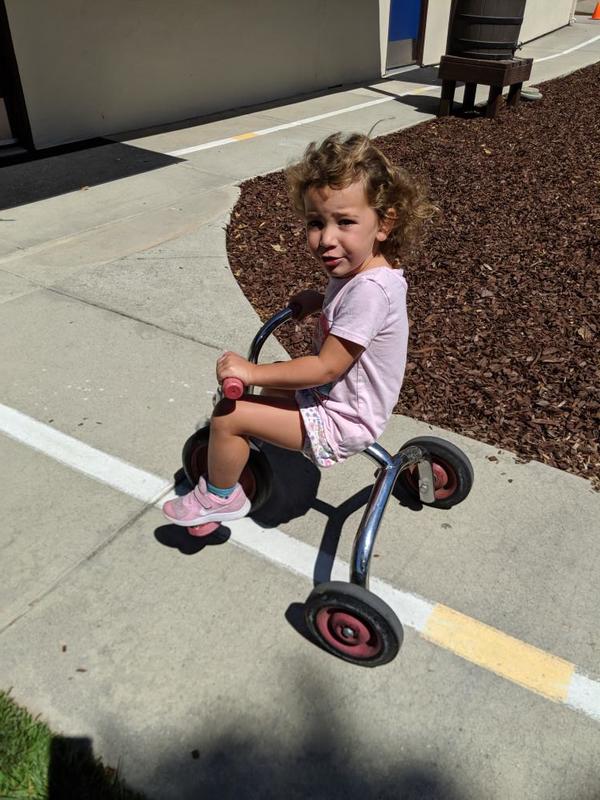 TUITION AND 2019-2020 COSTS
We would love to answer your questions and to set-up a tour.
Fill out the INQUIRY FORM to have one of our Admission Staff contact you.
St. Timothy's Christian Preschool is looking for motivated, passionate, Christlike educators that will help lead and nurture young children. We are a balance between Project-Based Learning and Academic Readiness. If you are a team player, fun and creative individual St. Timothy's Christian Preschool is the place for you!
Job openings:
Preschool 3's Teacher for 20-21 School Year
We are looking for enthusiastic, observant and caring individuals who enjoy working, playing and communicate with both young children and adults.We are looking for a 3's teacher who loves and is passionate about making a difference in children's lives. Also is creative and can develop appropriate lesson plans and curriculum. All applicants must have completed 12 semester units of ECE and at least 1 year of teaching experience. Pediatric CPR/First Aid training is a plus.
Assistant Teacher
An Assistant Teacher is the "right hand" of the teacher's daily schedule and routine. Assistant Teacher supports the teacher in classroom management, curriculum building, guiding and directing the children and supervision of the children. We are seeking individuals with lots of positive energy, someone who is observant and learns quickly, is growing in their understanding of children, and responsible. All applicants must have completed at least 6 semester units of ECE. Pediatric CPR/First Aid training is a plus.
We accept resumes year-round for all positions.
Interested individuals should submit a resume and cover letter

via email to:

Jeanette Adams
St. Timothy's Christian Preschool
5100 Camden Ave, San Jose, CA 95124
Fill out the Inquiry Form to get started.
FAQ- Frequently Asked Questions
How many children will be in my child's class?
The maximum number of students in a class is 16 with 1 teacher and 1 aide per class.
Can I visit my child's class? How do I contact my child's teacher?
Parents are our partners in the education of their children. Parents are always welcome to email their child's teacher to set up a time to visit the classroom. Teachers are available to connect with parents through email, phone, or conferences.
Does my child wear a uniform?
No, we do not have uniforms for our students.
Do you provide snacks and lunch?
We provide a morning snack and for those students who stay all day, an afternoon snack. Students who stay all day will need a lunch provided by the parents.
Do you have daycare before and/or after school?
Yes, the daycare is open before school at 7:30 am and after school until 6:00 pm. Our daycare is open only on days that the school is in session, and it is only available for St. Timothy's Christian Preschool students.