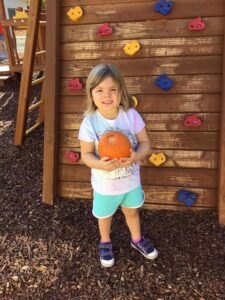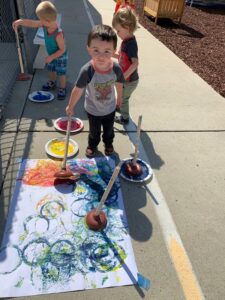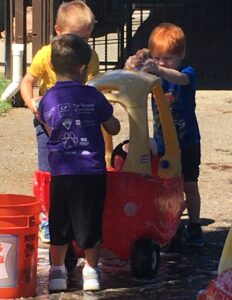 Early education sets the foundation for lifelong learning. During the preschool years, your child will grow in astounding ways, building those critical foundations, developing an identity in Christ, and maturing socially, emotionally, and physically. St. Timothy's Christian Preschool partners with families during this important developmental period, providing a safe, nurturing environment and reinforcing the Christian values first taught at home.

We are pleased to offer classes for two, three, and four-year-olds including Jr. Kindergarten class. Each class offers a developmentally appropriate curriculum, compassionate teachers, and exciting, hands-on learning opportunities. Multiple schedule options are available to meet the needs of each family. Choose a two-day, three-day, or five-day schedule, as well as half-day or full-day classes. We also offer before school care and after school care in our preschool Enrichment/Plus program.

We are located in the San Francisco Bay Area in South San Jose near the intersection of Highway 85 and Camden Ave.
We have a big, beautiful campus and would love to show you around!
To set-up a tour, please
fill out the INQUIRY FORM to have one of our Admission Staff contact you.
Click on a link for more information about the different programs available.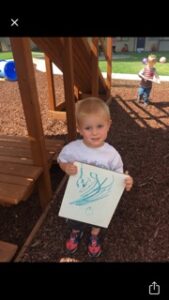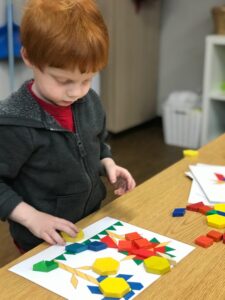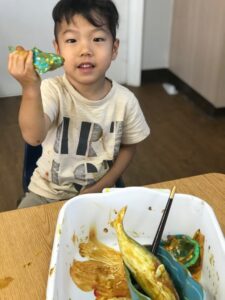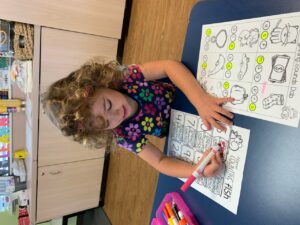 Jeanette Adams
Mrs. Adams has been in Early Childhood Education for 20+ years. Mrs. Adams has her Associates Degree in Early Childhood Education and is Director Qualified. Mrs. Adams has taught all levels of development from birth thru Junior Kindergarten and has a passion and love for Early Childhood Development. Mrs. Adams also has been developing curriculum for various local preschools for the past five years. Mrs. Adams also loves to mentor teachers and support parents in the challenges of educating and raising children. Mrs. Adams' favorite Bible verse is Jeremiah 29:11.
"For I know the plans I have for you…plans to prosper you and not to harm you, plans to give you hope and a future."
Preschool Admin.
Mrs. Stamos has been a member of St. Timothy's church family for over 15 years! She loves children and has a B.A. degree in Psychology as well as 9 units in Early Childhood Education. She has been married to her husband, Michael, for 25 years and has two daughters, ages 18 and 21. She loves supporting the staff and families here at St. Tim's. When not at St. Tim's, she works as a fashion stylist and loves to hike, read, and bake! One of Mrs. Stamos' favorite bible verses is
1 Proverbs 22:6.
"Start children off on the way they should go, and even when they are old they will not turn from it"
Assistant Director and Jr.K Teacher
Mrs. Laffoday teaches in our Jr-Kindergarten class and is extremely honored to be a member of St. Timothy's staff. She has been teaching young children for over 31 years. She attended West Valley College and holds over 37 units in early child development. Ms. Laffoday is married with an 18 year-old son. She hopes to obtain her AA now that her son has graduated high school. Ms. Laffoday is truly passionate about teaching and strives to make her class a fun learning environment. In her spare time she enjoys cooking, baking and playing computer games!
Her
favorite Bible verse is
Psalm 20:4.
"May He give you the desire of your heart and make all your plans succeed"
Teacher Pre-K
Debra Mandanici
Known by her students as Mrs. M, Mrs. Mandanici has been teaching here at St. Timothy's for 15 years. She holds a Child Development Associate Teacher Permit from the California Commission on Teacher Credentialing. Mrs. M also holds an Associate Degree in Accounting and has been teaching Sunday School for 20+ years! Mrs. M loves to learn and instilling a love of learning in her students! Her daughter, Tara, attended St. Timothy's Preschool over 20 years ago and recently spent 3 years teaching on our staff here as well! Mrs. M enjoys reading, gardening, bargain shopping, watching HGTV, traveling and spoiling her Shih Tzu, Bojangles in her down time.
Mrs. M's favorite Bible verse is Philippians 4:13.
"I can do all things through Christ who gives
Jr.K Aide
Sherene Saenz
Ms. Sherene has been teaching for over 30 years. She attended WV College and holds over 35 units in ECE. Ms. Sherene loves teaching children because they make her laugh and keep her young at heart! Not blessed with children of her own, Ms. Sherene treats all her students as her own and tries to provide a learning experience unique to each child. In her free time, she enjoys spending time with her family and friends and taking long walks. She also love going to the movies and splurging on popcorn. Ms. Sherene's favorite Bible verse is Joshua 1:9.
"Be strong and courageous; do not be frightened or dismayed, for the Lord your God is with you wherever you go."
Teacher 3's – Full Day
Cassandra, or Mrs. Cass as she is known to her students, is a fourth year teacher who acquired her Child Studies Education at West Valley College. Caring for children in her home day care, she grew eager to gain an understanding of how children think, learn and develop. Her studies turned into a passion to implement what she learned into the Preschool classroom, and a love of teaching blossomed! Mrs. Cass loves nurturing young children in the most critical time of their development. Just as much as she enjoys teaching the children, she in turn enjoys learning just as much from them by their instinctive creativity and curiosity for every day life! When she is not teaching, she enjoys spending time with her husband, children and Maltipoo pup.
Her favorite bible verse is John 14:6.
"I am the way the truth and the life, no one comes to the Father except through me"
Pre-K Aide/Extended Plus Teacher
Ms. Ashley is the Preschool 2's Teacher and she has been a part of the staff at St. Timothy's since 2017. Ms. Ashley has her associate degree in Early Childhood Education and loves being able to spend her days working in a Christian environment. Outside of work Ms. Ashley is busy with ministry commitments at her church as well as learning American Sign Language! Ms. Ashley enjoys teaching children who are dual language learners or who may have speech delays because it allows her to teach them different signs to communicate. Ms. Ashley loves working with the Tiny but Mighty Two's because they keep her on her toes! Ms. Ashley's favorite chapter in the Bible is Psalm 139.
2's Aide
Pamela Taboada
Ms. Pam is happy to be working with Mrs. Miller in the 2's Class this year! She has completed all her necessary ECE units and has over 30 years experience working with children. Ms. Pam's goal is to make sure all children feel safe, loved and treated fairly while ending every day with a SMILE. She considers it a great achievement to watch her students learn and grow throughout the school year! Ms. Pam is looking forward to meeting our families and helping her students have a great and successful school year!
Her favorite bible verse is
Philippians 4:13.
"I can do all things through Christ who gives
She believed she could, so she did!
Teacher 2's
Mrs. Miller is excited to be part of St. Timothy's Christian Preschool as the Teacher's Aide for the Jr. K Class. For 19 years, she has been teaching preschool ages 18 months to 4 years. Mrs. Miller has a B.A. in History with a minor in Art/Photography from Pine Manor College in Boston and is currently enrolled at West Valley College to further her teaching education. Mrs. Miller is a fluent Spanish speaker who was taught to speak by her Cuban-born grandmother. When not teaching, Mrs. Miller and her husband love to mountain bike, walk on the beach and take their dog Coco to the park. Her favorite bible verse is Romans 15:13.
"

May the God of hope fill you with all joy and peace as you trust in him, so that you may overflow with hope by the power of the Holy Spirit

"
Teacher 3's – Half Day
Valena, or Ms. V, is excited to join the staff at St. Timothy's! She attended SJ City College where she studied Early Childhood Education and has been educating young minds for the past 20 years. Ms. V is blessed with a blended family of 4. She has 2 daughters, one granddaughter and 2 step-sons. In her spare time, she loves being outdoors – fishing, camping, hiking or just relaxing on the beach! Ms. V's favorite Bible verse is Exodus 15:2.
"The Lord is my strength and my song; He has given me victory. This is my God, and I will praise Him – my Father's God, and I will exalt him!"
3's Assistant Teacher – Full Day
Katie Feuquay
Mrs. Katie is excited to be a part of the staff here at St. Timothy's. She attended Chico State where she earned her degree in Liberal Studies and then continued at Chico to receive her teaching credential. Mrs. Katie has always had a passion for teaching. Both of her parents were in education and she fell in love with being in the classroom at an early age. Mrs. Katie has taught 5th grade, was a reading teacher for 4th -6th graders, and has over 10 years of experience teaching in the preschool setting. When she's not in the classroom, her three children keep her busy with all their extra-curricular activities. She also loves planning camping trips, beach days, and time in the mountains. Mrs. Katie's favorite bible verse is Joshua 1:9
"Be strong and courageous, for the Lord your God will be with you wherever you go."
Since 1979, our students have thrived in a nurturing and Christ-centered learning environment. We believe the best preschool program is designed to support the whole child in accordance with the concept that children are developing in several areas simultaneously and that each of these areas of development is equally important to the child.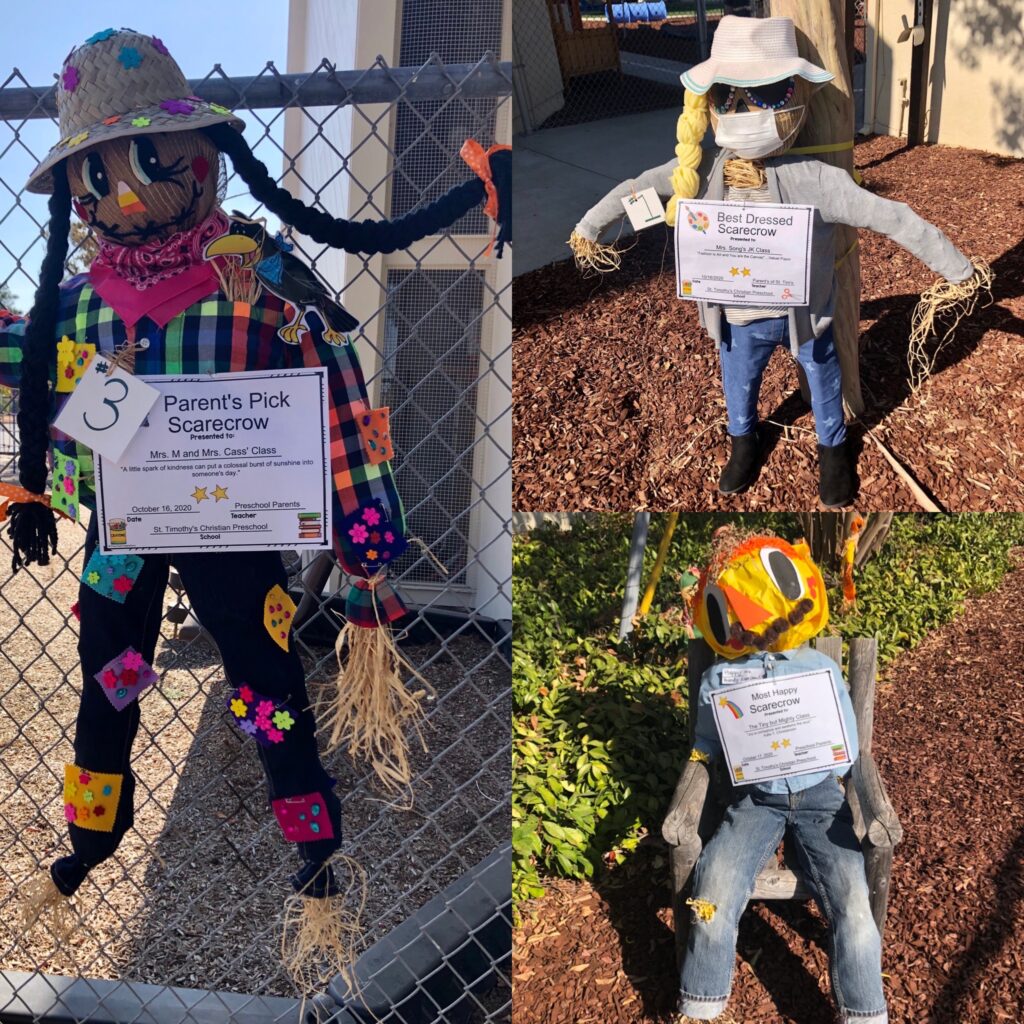 What our parents say about us:
My daughter is in this wonderful preschool and we couldn't be happier with the loving, hands on and learning environment of this school! -Jennifer
Both of my children attend preschool at St. Timothy's Christian Preschool. We could not be happier with the quality of education they receive (even at a young age), balanced with Christ centered learning, and love for each child expressed by their teachers. We like the small class sizes and attentiveness of the entire staff to our individual child's education! I would highly recommend this school (and church) for anyone looking for a new school for their children! -Josh
My son started at St Timothy's last fall in the Preschool 2s class. It has been absolutely wonderful and I can't wait for him to continue here for the next few years. The teachers are caring and engaged, the kids are exposed to so many creative and educational activities – a great balance between play and curriculum, the school environment is warm and friendly and the classrooms are a perfect learning environment. It's a true preschool. We have been so, so happy with our decision to enroll our son here.-Janel
Excellent environment to teach faith-based curriculum and develop a child's sense of self, play, and nurturing creative thinkers. Check it out, you'll be glad you did! -Akeem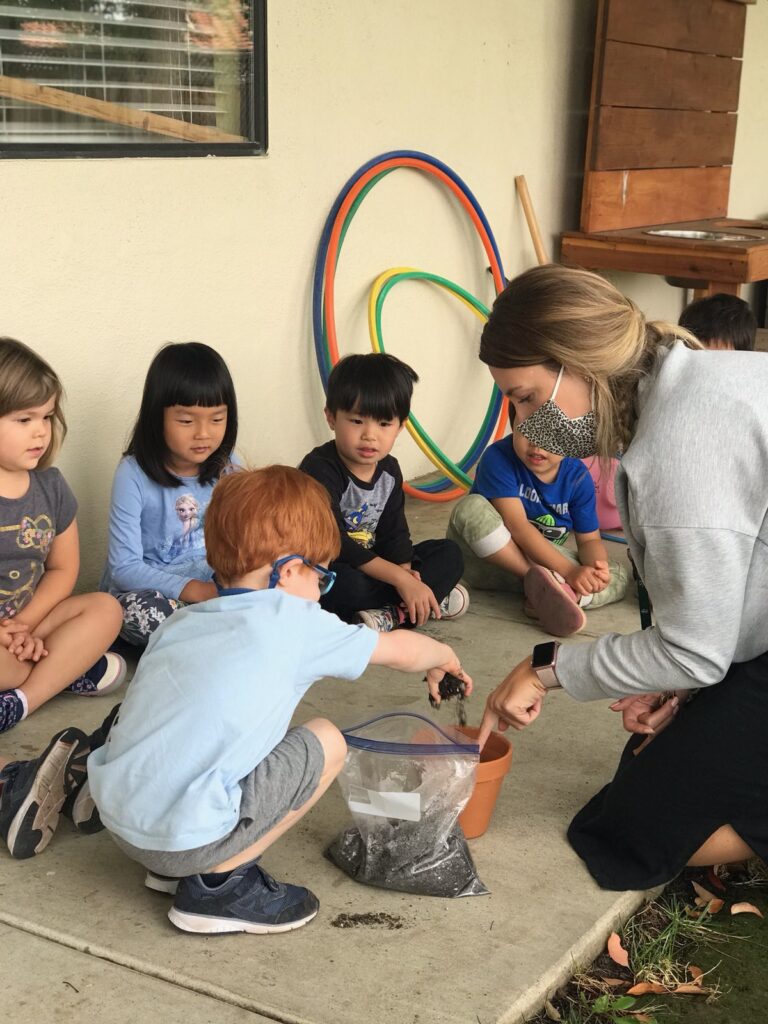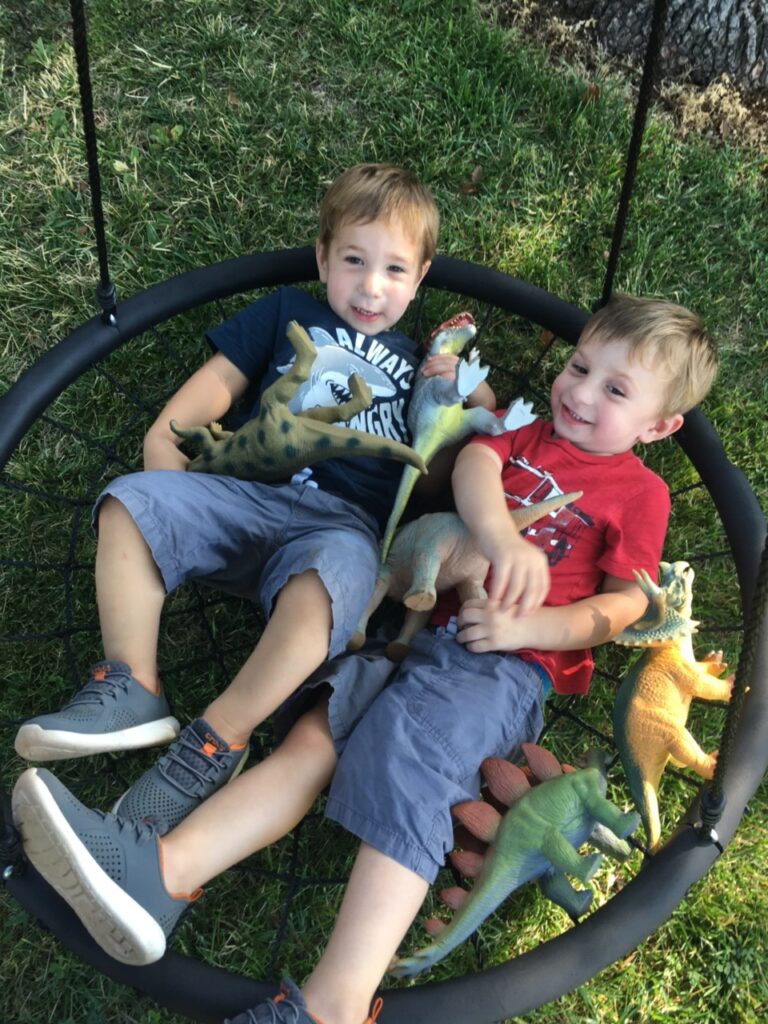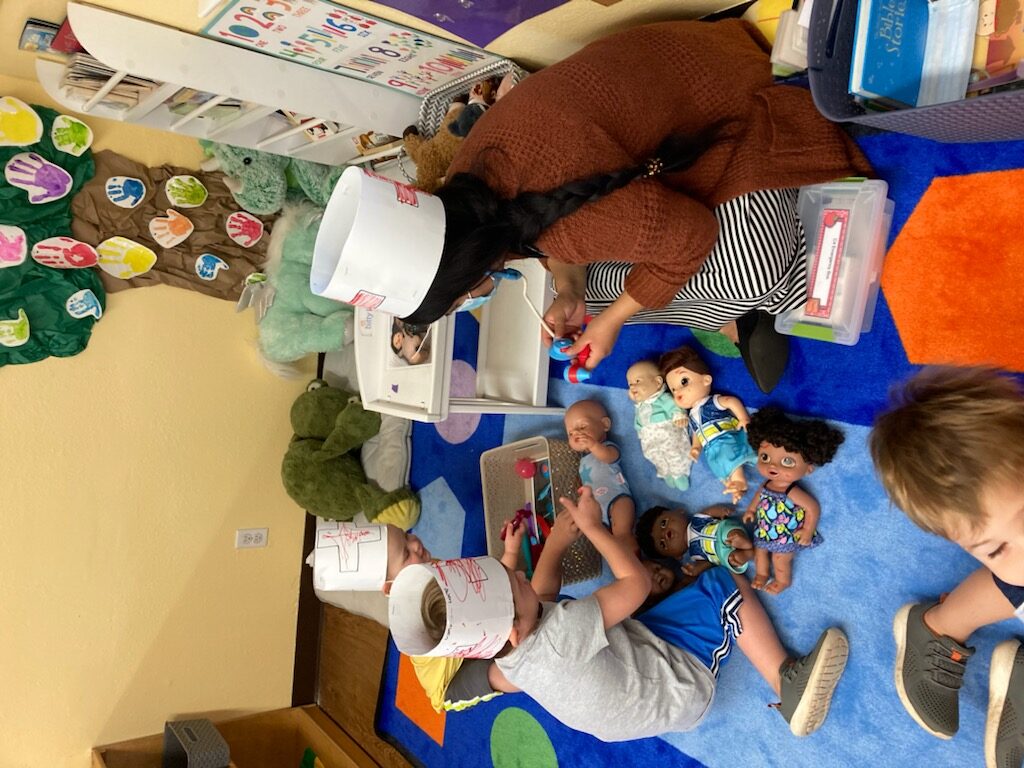 We would love to answer your questions and to set-up a tour.
Fill out the INQUIRY FORM to have one of our Admission Staff contact you.
We accept resumes year-round for all positions.
Interested individuals should submit a resume and cover letter

via email to:

Jeanette Adams
St. Timothy's Christian Preschool
5100 Camden Ave, San Jose, CA 95124
Fill out the Inquiry Form to get started.
FAQ- Frequently Asked Questions
How many children will be in my child's class?
The maximum number of students in a class is 15 with 1 teacher and 1 aide per class. Enrichment Class can have 24 students with 3 teachers.
Can I visit my child's class? How do I contact my child's teacher?
Parents are our partners in the education of their children. Parents are always welcome to email their child's teacher to set up a time to connect. Teachers are available to connect with parents through email, phone, or conferences. Parents with the current immunization are allowed to help inside the classroom.
Do you provide snacks and lunch?
We provide a morning snack for all students. Students who stay all day will need a lunch and afternoon snack provided by the parents.
Do you have daycare before and/or after school?
Yes, the daycare is open before school at 7:30 am and after school until 6:00 pm. Our daycare is open only on days that the school is in session, and it is only available for St. Timothy's Christian Preschool students.
SUMMER CAMP 2021

Come join the fun at St. Timothy's Christian Preschool Summer Camp!
We are super excited about all the fun and stimulating activities we have planned for all our campers. Below you will find the summer schedule and themes for the weeks. Please fill out the "Summer Camp Application" & deposit to secure your spot!
Ages 2 thru 5 years old (Entering Kindergarten)
* In order for the camp to run, a minimum of 8 campers is needed
or Full Day 9:00am – 3:00pm
Week 1: June 21th-25th: Little Picassos
– Full Day: CLOSED / Half Day: CLOSED
Week 2: June 28th-July 2nd: Bugs are Rad!
– Full Day: CLOSED / Half Day: CLOSED
Week3: July 5th-9th: Splish Splash
– Full Day: CLOSED / Half Day: CLOSED
Week 4: July 12th-16th: On The Farm
– Full Day: CLOSED / Half Day: CLOSED
Week 5: July 19th-23rd: Little Scientists
– Full Day: CLOSED / Half Day: CLOSED
Week 6: July 26th-30th: Build It
– Full Day CLOSED: / Half Day: CLOSED
Registration Fee:
$ 75.00 (non-refundable)
1/2 Day 5 day Program: $ 225.00/week
Full Day 5 Day Program: $ 300.00/week
*Sign up for 5 or more weeks and receive 25% off ONE WEEK!
PRINT the Summer Camp Application
For more information about Summer Camp:
OR
Katy Stamos katy.stamos@stlcsj.org 408-265-0244 ext. 112