About our 2's Program
Our Preschool 2's program is a new discovery to children just beginning their preschool experience.
During the year we will nurture them through learning, sharing, playing and exploring. Our commitment is to embrace and foster the early beginnings of their independence.
We offer both full day and half day options.
Curriculum
An engaging, play-based curriculum that help children explore the world around them through the integration and celebration of weekly themes. While students feel like they're just having fun, we know they're being equipped with solid foundations for their next preschool class, kindergarten and beyond.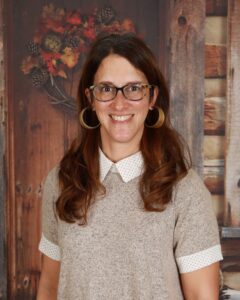 Meet the Teacher
Michelle Miller
Mrs. Miller is excited to be part of St. Timothy's Christian Preschool as the Pre 2's Teacher. For the last 19 years, she has been teaching preschool ages 18 months to 4 years. Mrs. Miller has a B.A. in History with a minor in Art/Photography from Pine Manor College in Boston and is currently enrolled at West Valley College to further her teaching education. Mrs. Miller is fluent in Spanish and was taught by her
Cuban-born grandmother. When not teaching, Mrs. Miller and her husband love to mountain bike, walk on the beach and take their dog Coco to the park.
Her favorite bible verse is Romans 15:13
"May the God of hope fill you with all joy and peace as you trust in him, so that you may overflow with hope by the power of the Holy Spirit"
2's Aide
Ms. Jessica recently moved to San Jose from Southern California with her Fiance'. She is a proud parent of two fur babies, Elf and Simon. She began her career in the restaurant business, but decided to leave and pursue her true passion…caring for children! She currently has an Associates Degree in General Science and is working towards her degree in Childhood Education. In her spare time, Ms. Jessica likes to tend to her garden and hike. One of her favorite pastimes is camping with friends. She is looking forward to beginning her new career at St. Timothy's!
Her favorite Bible verse is Philippians 4:7.
"The peace of God, which transcends all understanding, will guard your hearts and minds."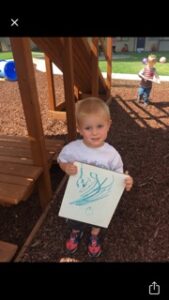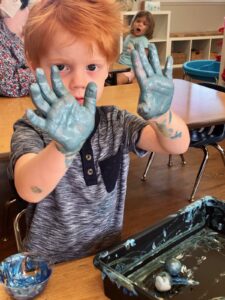 Enrollment for Children in Diapers
St. Timothy's School will accept enrollment for children in diapers starting at age 2. Parents will need to provide all supplies including but not limited to diaper, wipes, lotions, powders, and ointments (anything regarded as medicinal will need to have Physician approval per our Medication Policy). Pull-ups will not be accepted except during nap time for children in transition. Children should arrive in a clean diaper and will be changed every two hours or as needed. Following is the rate to be added to monthly tuition for non-toilet trained children:
When the child is ready to be toilet trained, (able to recognize and communicate that they need to go to the bathroom) and the parents have started toilet training at home, St. Timothy's will assist the toilet training process. Children will be considered toilet trained after they have been in underwear for three consecutive weeks without any accidents (nap time excluded). Each child will be reviewed at the beginning of each month to determine if they have met the criteria for toilet training. Charges will apply at the beginning of any month for any child who has not successfully used the toilet without accidents for the previous three calendar weeks.