Interim Director /
Extended Care Teacher
Mrs. Laffoday teaches in our Extended Care classroom and is also our Interim Director. She has been teaching young children for over 31 years. She attended West Valley College and holds over 37 units in early child development. Ms. Laffoday is married with an 18 year-old son. She hopes to obtain her AA now that her son has graduated high school. Ms. Laffoday is truly passionate about teaching and strives to make her class a fun learning environment. In her spare time she enjoys cooking, baking and playing computer games!
Her favorite Bible verse is
Psalm 20:4
"May He give you the desire of your heart and make all your plans succeed"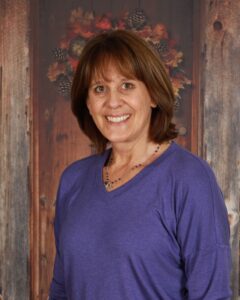 Ms. Katy has been a member of the St. Timothy's church family for over 15 years! She loves children and has a B.A. degree in Psychology as well as 9 units in Early Childhood Education. She has been married to her husband, Michael, and has two daughters. She loves supporting the staff and families here at St. Timothy's Christian Preschool. When not in the office, she works as a fashion stylist and loves to hike, read, and bake!
One of Ms. Katy's favorite bible verses is
Proverbs 22:6
"Start children off on the way they should go, and even when they are old they will not turn from it"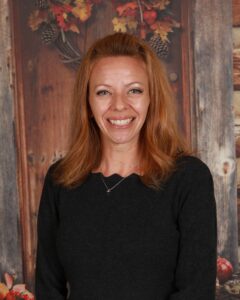 Director of Creative Services
Ms. Melanie joined our staff last year and loves being a part of the St. Timothy's team. She is married and has a son who is in second grade. Her son attended our preschool from the age of 2 until he graduated from our Kindergarten Readiness program. She has a passion for our preschool and seeing it grow. Outside of work she enjoys hiking, camping and spending time with her family.
Her favorite bible verse is
1 Corinthians 10:31
"Whatever you do, do it all
Shelly Ahn-Wong
Director of Children & Family Ministries
I love listening to your story and helping kids and families reach their God given potential. I am passionate about studying and teaching the Bible and seeing people transformed by Jesus. As a Los Angeles native, I studied at UCLA and Fuller Theological Seminary. I held several leadership positions in non-profit agencies and churches. I enjoy cooking, reading, gardening, hiking, crocheting, landscape photography and astronomy. I like to spend time with my husband, Ed Wong. I am also transformational life coach and grant consultant for non-profit agencies.
I am honored to be at St Tim's and I'd love to meet you and say hi.