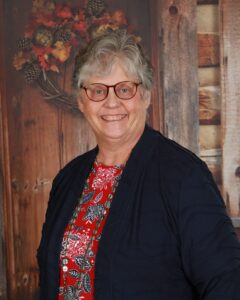 Kindergarten Readiness Teacher
Mrs. M, has been teaching here at St. Timothy's for 15 years! She holds a Child Development Associate Teacher Permit from the California Commission on Teacher Credentialing. She also holds an Associate Degree in Accounting and has been teaching Sunday School for 20+ years! Mrs. M loves to learn and instill a love of learning in her students! Her daughter, Tara, attended St. Timothy's Christian Preschool over 20 years ago and recently spent 3 years teaching on our staff here as well! Mrs. M enjoys reading, gardening, bargain shopping, watching HGTV, traveling and spoiling her Shih Tzu, Bojangles.
Her
favorite Bible verse is Philippians 4:13.
"I can do all things through Christ who gives
me strength"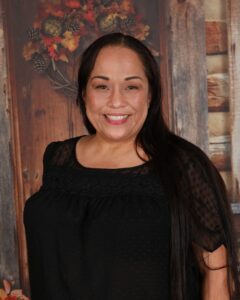 Kindergarten Readiness Teacher
Mrs. Laffoday teaches in our Jr-Kindergarten class and is extremely honored to be a member of St. Timothy's staff. She has been teaching young children for over 31 years. She attended West Valley College and holds over 37 units in early child development. Ms. Laffoday is married with an 18 year-old son. She hopes to obtain her AA now that her son has graduated high school. Ms. Laffoday is truly passionate about teaching and strives to make her class a fun learning environment. In her spare time she enjoys cooking, baking and playing computer games!
Her favorite Bible verse is Psalm 20:4.
"May He give you the desire of your heart and make all your plans succeed"
Extended Plus Teacher
Ms. Ashley has been part of the St. Timothy's staff since 2017. She has her associate degree in Early Childhood Education and loves being able to spend her days working in a Christian environment. Outside of work Ms. Ashley is busy with ministry commitments at her church as well as learning American Sign Language! She uses her sign language skills to teach children who are dual language or have speech delays communicate more effectively.
Ms. Ashley's favorite chapter in the bible is Psalm 139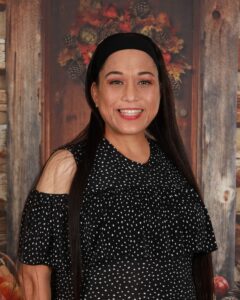 Ms. Sherene has been teaching for over 30 years. She attended WV College and holds over 35 units in ECE. Ms. Sherene loves teaching children because they make her laugh and keep her young at heart! Not blessed with children of her own, Ms. Sherene treats all her students as her own and tries to provide a learning experience unique to each child. In her free time, she enjoys spending time with her family and friends and taking long walks. She also love going to the movies and splurging on popcorn.
Her
favorite Bible verse is Joshua 1:9
"Be strong and courageous; do not be frightened or dismayed, for the Lord your God is with you wherever you go."